ProForm 505 CST Treadmill Review
| | |
| --- | --- |
| Brand: | ProForm |
| Expert Rating: | |
The ProForm 505 CST Treadmill is ON SALE!
A Budget Machine To Get You Going
Price Alert: This machine is normally priced at $599 so you should wait until the price drops back down.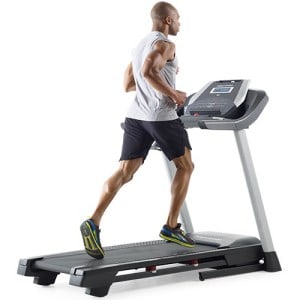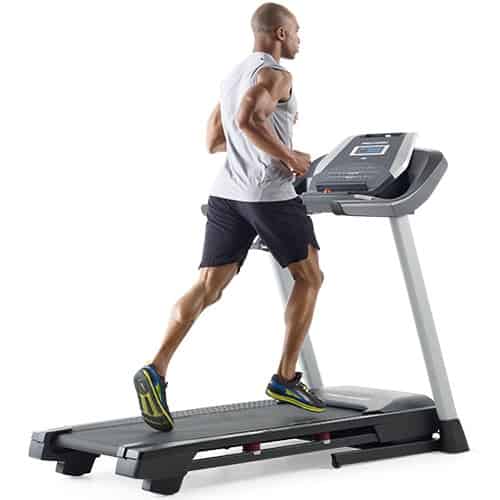 The 505 CST is one of ProForm's top budget models. It was so popular that ProForm brought it back after previously discontinuing the model in early 2016.
ProForm is part of Icon Fitness, which is the largest fitness equipment company in the world. And due to economy of scale they can offer more for less. However, realize that the ProForm 505 CST falls in the budget treadmill category. In our opinion, this treadmill is not recommended for running or for excessively overweight individuals.
WEEKEND SALE ENDS MONDAY: The ProForm 505 CST is currently on sale for $999. No Interest Financing is Available. You get Free Shipping, and a 30-Day Money Back Guarantee!Shop now at ProFormTreadmill.com
ProForm 505 CST Treadmill Features
2.5 Continuous Duty Motor — The motor is best served for walkers and joggers. It tends to be under powered for runners and heavier individuals.
20″ x 55″ Treadbelt — As with the motor, this length of the ProForm 505 CST treadbelt is best for walkers and joggers. Runners may find the length confining, as would taller individuals.
iFit Live – With iFit Live you can customize your own fitness program, receive automatic workout downloads, manage your profile on iFit.com and join on-demand videos or live classes with world-class trainers. In addition, you have the ability to interact with Google Maps. You can map out routes on Google Maps and follow your progress with a map, satellite, or street view, if available. While you run, iFit Live will simulate the terrain by adjusting the incline. You can view your progress on a laptop, iPad or smartphone. I've used this feature and was able to run down my local streets and view familiar sites as the treadmill adjusted to the hilly terrain. Note that with this model, you will need to provide your own device in order to use iFit.
Warranty — With the ProForm 505 CST treadmill you get a 25 year coverage on the motor, as if you will still have this treadmill in 25 years. You also get a 1-year parts and labor warranty. Learn more about warranties here.
Other features on the ProForm 505 CST treadmill include built-in fan, speakers with MP3 input, 15 installed workout programs. heart rate monitor grips, the ability to incline and fold the deck.
ProForm 505 CST Treadmill Review
As we've said with other versions of this treadmill, you will be hard pressed to find a better value at $599. Generally, ProForm treadmills and their sister brand, NordicTrack, out spec the competition, in addition to offering some of the most innovative technology. Although we feel the 300 lbs. user limit on the ProForm 505 CST treadmill is extreme, and we would conservatively put it at 230 lbs. There is no $599 treadmill that is built to take the abuse of a 300 lbs. user.
If you are looking for a treadmill that is reasonably priced, and you are neither a serious user or excessively obese, the ProForm 505 CST is one of the better choices.
You may ask, should you buy the ProForm 505 CST or the ProForm Performance 400i? We find very little difference between the two models, and quite honestly do not know why they are offering two treadmills that are virtually the same. You may find that the ProForm Performance 400i has a slightly updated display and console. The 400i includes a fan but the main difference is the Proform 505 CST is one foot longer on the overall footprint and will accommodate a user 25 lbs heavier than the Proform 400i. The extra one foot in length suggest the framework may be a little heavier.
Pricing on Amazon is $599 last time we checked but we recommend to purchase direct from Proform's website as warranty may be easier when dealing direct with the company. Check out our comparison chart of all ProForm's treadmills here.
Customer Reviews on Amazon:
As of 8/17/15 the ProForm 505 CST had a 4 star rating out of 5 from 370 customers. Not bad for a $599 treadmill.