Not Very Durable with Frequent Service Issues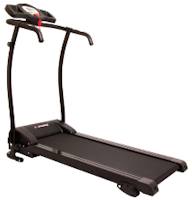 Confidence treadmills are at the very low end of the budget range.  These are extremely light weight machines that typically appeal to an individual that wants to get back into shape, but has a very limited budget.  The Confidence treadmills are very popular because of their price, but there are so many compromises on both the engineering and the quality of the components that they are not very durable and often have service issues.
Reason You Want to Buy a Confidence Treadmill
They're cheap, that's the only reason!
Reasons You Do Not Want to Buy a Confidence Treadmill
Light Weight – All of the Confidence treadmills are extremely light weight.  For example, the Confidence Power Plus Motorized Electric Treadmill weighs 49 lbs.  Often treadmills in the $1,000 plus range are over 200 lbs.  The weight of the treadmill needs to be close to the user's weight in order to be stable and have a solid feel.  That is why it is ridiculous to suggest that the user's weight limit is 250 lbs.   I would put it at around 120 lbs.
Ridiculously Small Walking Surface – The surface of the Confidence Power Plus Motorized Electric Treadmill is 38"x14".  The 38" length really restricts your stride length.  The 14" width is the smallest width you will find on any treadmill.  A typical width is 20".  Take a ruler and measure just how wide 14" is.  Now consider trying to exercise within that space.
Manual Incline – Most Confidence treadmills have two incline positions that require you to get off the machine to change it.  I am constantly changing the incline on my treadmill to increase my cardio workout and to target different muscles.  I can't imagine having to get off the machine and break my momentum.
Underpowered Motor – The motors are so small on the Confidence treadmills that they will strain at higher speeds or with very overweight users.
Not Adequate for Running – You can imagine that with the light weight, unpowered motor and restricted treadbelt that the Confidence treadmills are not designed for jogging or running.
Warranty – There is virtually no warranty coverage for this machine, or let's say it is very limited.  That tells you something about the quality of the machine and the durability.
Our Review – Confidence Treadmill
I realize that a quality treadmill is a serious investment for most people.  And that there is that risk the treadmill will end up as an expensive clothes hanger.  But there is also the risk with a cheap treadmill like the Confidence models that…
You won't want to use it because of the limitations.
It may not last long.
If you have a limited budget than a Confidence treadmill may be one of your better choices.  But if you want to make a commitment to your health invest in a treadmill designed to achieve your fitness goals.
Confidence Treadmill Customer Reviews
In contrast to my very negative review, the majority of customers on Amazon gave the various Confidence treadmills some positive reviews.  For example, the over 450 customers that reviewed the Confidence Power Plus Motorized Electric Treadmill gave it 4 out of 5 stars.  So maybe you shouldn't take my "expert" advice.  But do consider the limitations I've listed above.